Dears from abroad, we individually might not have endless bank accounts but we have our work and voices to spread the word and collect donations for this beautiful, free country to fight against Putin's aggressive war in Ukraine!
Here is my illustration printed by our dear Lithuanian friends 
@handsonpress
, to help Ukraine!
Raise Your voice too!
By buying these Riso prints You also do that.
Get Your print
here
!!!!!!
All incomes will be donated to NGO Blue/Yellow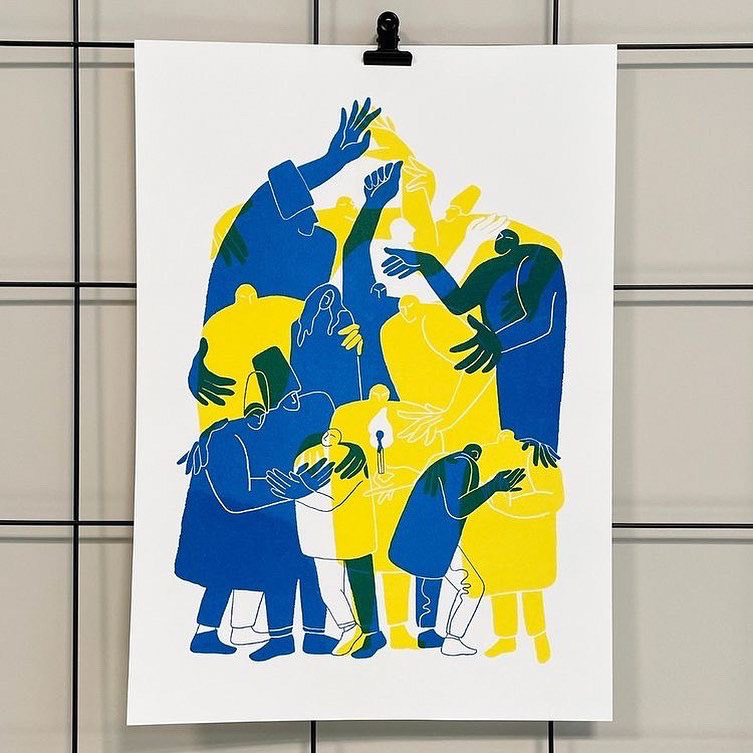 You can also get a copy in Porto if You visit Cultural place OKNA, illustration galleries Senhora Presidenta and O'Galeria
Organizations Colortime team and Mozaika offer an opportunity to purchase T-shirts with illustrations